<li
Back to Back 2017
This is a fantastic opportunity to put yourself first. To escape from the everyday and take your art to new places. The combination of a perfect environment and world renowned artists who will inspire you to greater creativity.
"When Women come together with a collective intention, magic happens" – P.Rashad.
Last year's Retreat was was so much fun and so inspiring that we decided to do it again in March 2017.
It was life altering.
Don't Miss Out!! Last year this retreat sold out in just 9 days.
This next retreat is going to be very different than the 2015 and 2016 retreats.
Back to Back 2017 is all new, all exciting and we can't wait to see you there.
Your Hosts
Dyan ReaveleyMixed Media Artist Dyan Reaveley's unique eclectic style comes through in her vibrant color combinations of inks and paints, using text as an insightful design element and the clever use of imagery in her artwork. Dyan teaches and demos with Ranger and is known for her creativity with layering color, images and thought-provoking collages.Dyan owns and operates a teaching and design studio Art from the Heart in Harrogate, in the north of England. Dyan's mission is to introduce everyone to the fabulous therapy that is art journaling and creating mixed-media art.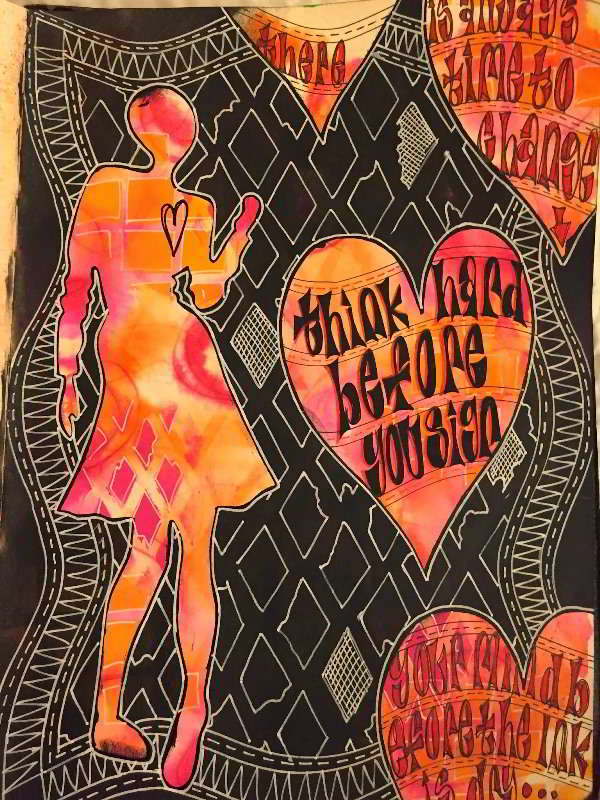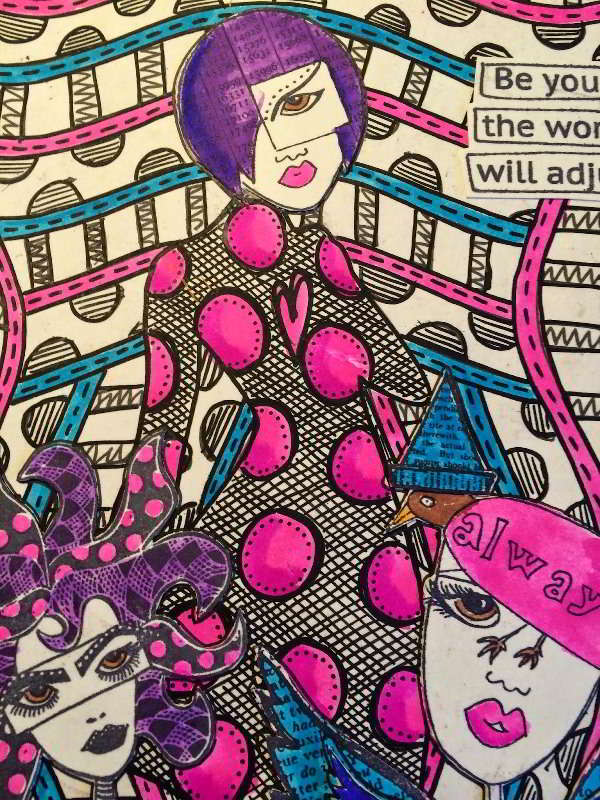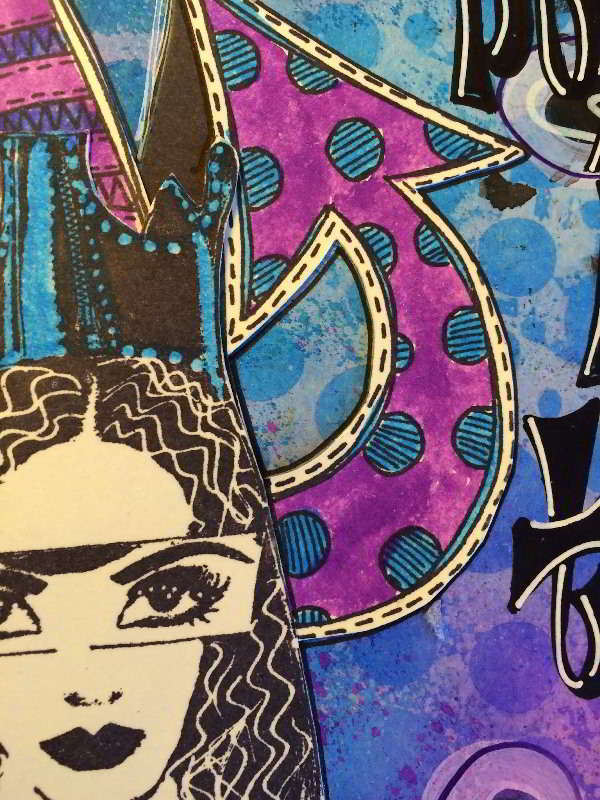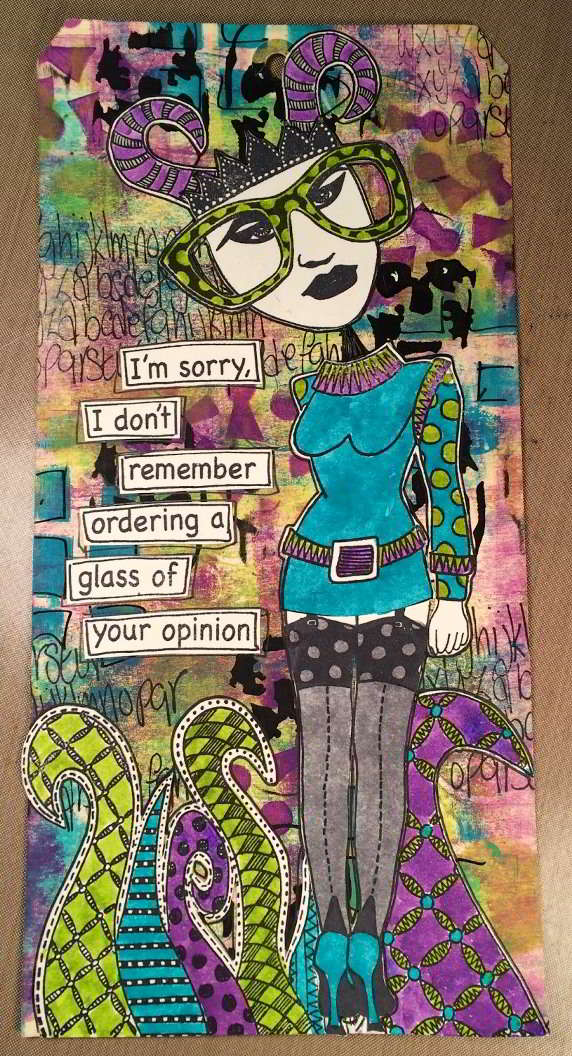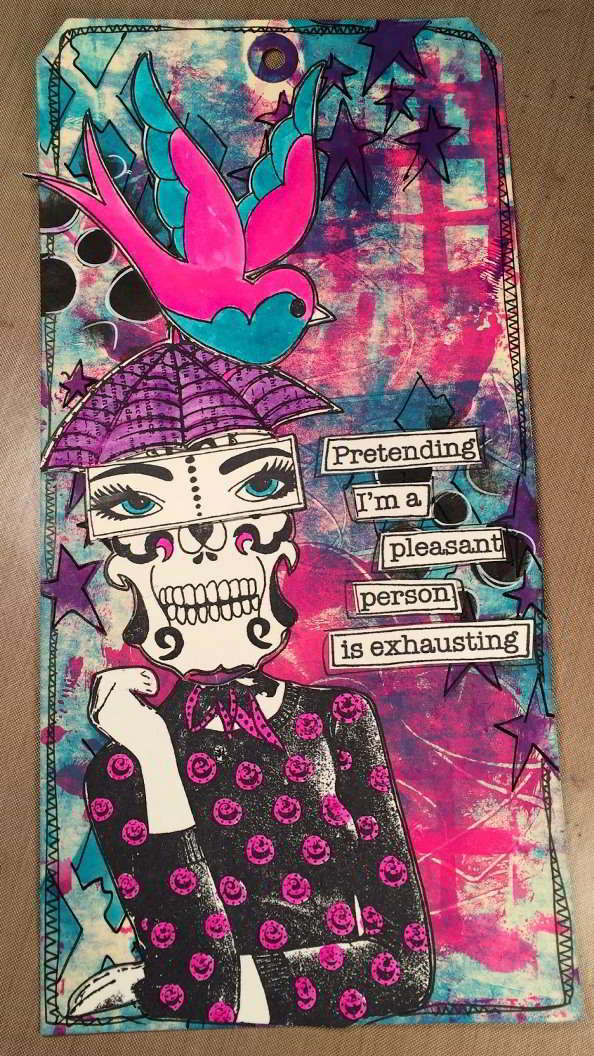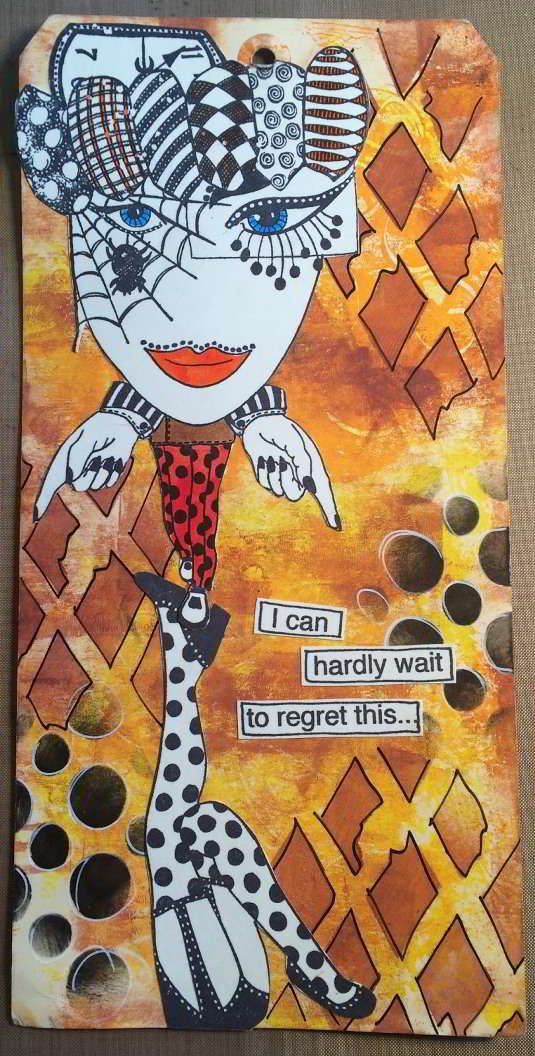 Teesha Moore– Art Journaler extrodinaire
Teesha lives in the Pacific Northwest and invented the art journaling movement as we know it. Teesha's style is easily recognizable with bold quirky images and lots of journaling.
Her inspiration has always been music and graphic design. She collects children's books, design books, art books, cookbooks, quote books, etc. and thinks of herself as a meat grinder. All these images and ideas are constantly going in through her brain, getting jumbled together and come out through her hands as art. It's a fun process and keeps her excited about life and everything else.
Teesha has been published in books and magazines too numerous to list and currently spending most of her time on her venture called The Artstronauts Club.
Over the years Teesha has owned many businesses, published magazines and ran many art retreats, including:
The Country Herb Stationery, Ornamentum Rubber Stamps, Rabid Rubber, Zettiology Rubber Stamps, The Tattered Circus, Alternative Arts Productions; Artfest, Journalfest, ArtFiberfest, Art Asylum,, Play;
The Studio Zine , The Studio Zine Reloaded, Play, Art & Life Zine
.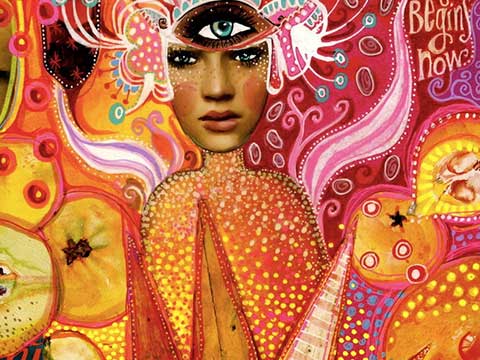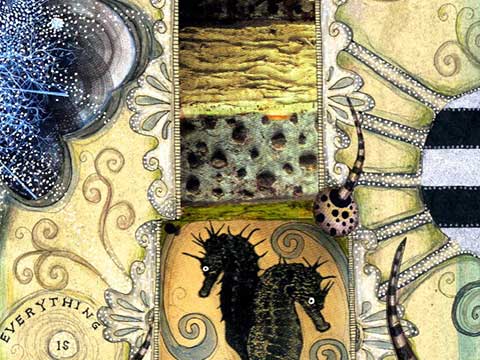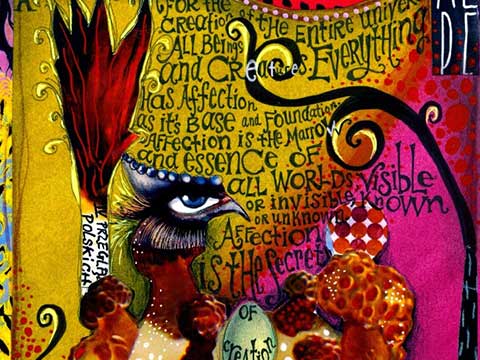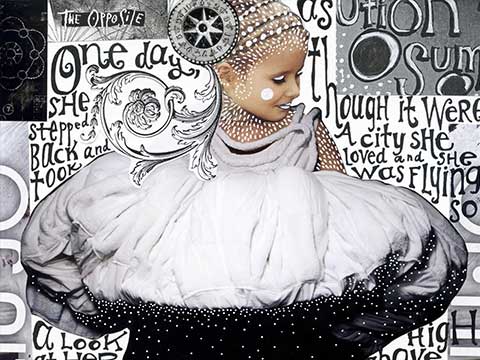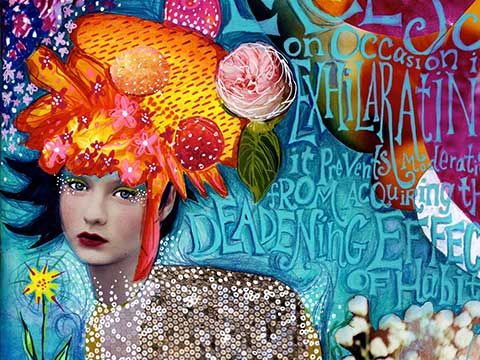 Back to Back 2017
This 3 day Art Journaling retreat includes ALL SUPPLIES.  Just bring you and your creative pulse.
Not sure what to expect? Or what you will learn? Or how much fun you will have? Let past years alumni fill you in:
Dates: March 11th thru March 13th
Cost: The Regular Rate is $1495. This rate is based on double occupancy,.
---
---
---
Location
Inspirational Surroundings
This resort was chosen as the destination for the retreat because it provides everything you need to be at your best. The setting among five acres of lush tropical vegetation… Inspires
The first class amenities like the heated pool and spa, the meditation labryniths, … Relax
Because the resort is reserved for us and includes all supplies, two nights accommodation, meals, snacks, beverages and a bonus goody bag, there will be no distractions, so just be prepared for a very creative and relaxing weekend.
The Small Print – Terms / FAQ
Reservation Process
Once you have reserved your spot in one of the retreats we will contact you to ensure we have all the necessary information to ensure the retreat exceeds your expectations.  Information we will require includes:
Name
Address
Phone Number
Email Address
Food Allergies
Payment Schedule Details (if only deposit paid).
Please include as much of this information as you can on the paypal invoice when making your payment.
Early Bird Savings
The early bird special savings price has expired

Deposit
Sorry, but deposits for Retreat reservations are non-refundable/non-transferrable.  Any additional retreat fees may be transferred to a friend.

Retreat Fees
Please be aware that Retreat Fees are unfortunately non-refundable. they (less the deposit) can however be transferred to a friend.  Get in touch with us as soon as you know you will be unable to attend so that we can make sure everything is transferred properly.

Early Arrival / Late Checkout Fee
Please be aware that there is a $125 fee for both early arrivals and late checkouts.

Payment Plans
We are flexible with the payment plan. Just call us for details

Driving Directions
Directions to the Retreat Center from I-95.
Take I-95 to Delray Beach
Exit Linton Blvd.
Go West
Turn right (North) on Military Trail
Third Driveway on right
Directions to the Retreat Center from West Palm Beach Airport (PBI)
Head west on James L Turnage Blvd 1.6 mi
Keep right at the fork, follow signs for I-95 S/Miami and merge onto I-95 S
Take exit 51 for Linton Blvd.
Turn right on Linton Blvd then
Turn right onto Military Trail
Directions to the Retreat Center from Fort Lauderdale Airport (FLL)
Get on I-595 W from Terminal Dr
Take I-95 N to Linton Blvd in Delray Beach. Take exit 51from I-95 N
Follow Linton Blvd to S Military Trail
* If you require more specific directions, please call (561) 432-5201 or email us and we will be happy to assist.
Closest Airport
Both Palm Beach International (PBI) and Fort Lauderdale (FLL) airports are convenient for the retreat center.  PBI is only 21 miles away and FLL only 32 miles.

Presented By